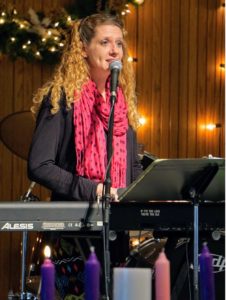 We would love to have you join us for a Sunday service, a small group, or any of our community gatherings. Here's what you can expect:
We meet regularly on Sundays at 10 am at 2100 W. Ralph Rogers Road in Sioux Falls. Mercy Church is a place for sinners — that means we don't expect you to be perfect, because neither are we. No matter where you come from, what you look like, or where you've been, you are welcome here.
We have a nursery for toddlers and a service for children. In the main gathering, you can expect worship music and teaching from the Bible.
Want to know more? You can get a sense of the things we value from our statement of faith, mission, and core values.
If you have any questions or concerns, we'd love to talk with you. You can call us at (605)336-9189 or email: contact@mercy-church.org.