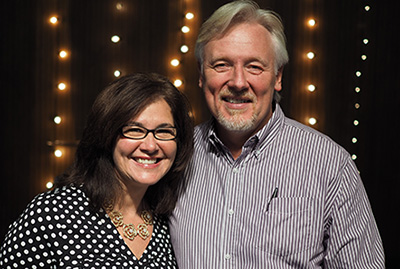 CRAIG HOFER – Lead Pastor
Pastor Craig Hofer grew up in Huron, SD, and met his wife, Daralyn, a Detroit-area "Michigander," at Crown College (MN) where they were both students. Craig is also an alumnus of Reformed Theological Seminary in Orlando, FL.  He worked in business management for eight years, and has served in pastoral ministry for over twenty-five years–previously in Minnesota and Florida.  Craig and Daralyn have four adult children and seven grandchildren.
VISION TEAM/GOVERNING BOARD
Mercy Church is governed by the Vision Team–a board comprised of the pastor and six elected covenant partners.
SAMUEL GETACHEW
Pastor Samuel is originally from Ethiopia and is the founding pastor of Gospel of Mercy Church (Amharic-speaking congregation).  His ministry focuses on first- and second-generation immigrants from the Amharic-speaking world, and on multicultural bridge-building.  He is the Director of African Operations for the Adams Thermal Foundation, as well as a part-time chaplain at Avera McKennan Hospital.  Samuel has a Master of Divinity degree from Sioux Falls Seminary and is ordained by the Christian & Missionary Alliance.  Samuel and his wife Azeb have three children.